Pilatus PC-12
Charter a Private Flight on the Pilatus PC 12 Turboprop
Private Jets Teterboro offers air charter services on the Pilatus PC-12, a high-performance executive turboprop with seating for 6-8 passengers.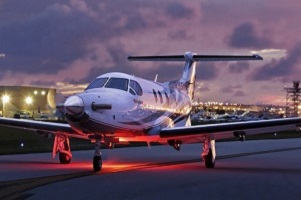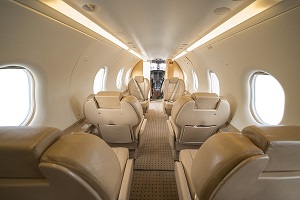 The PC-12 from Pilatus Aircraft is one of the most sought after turboprops on the charter market, combining speed, performance, and comfort with flexible, low cost operations.
It's a popular choice for a wide range of clients, from executive groups & HNWIs to luxury travelers, professional golfers, and VIPs with room for up to 8 passengers and ample storage that is easily accessible during your flight. Depending on the configuration, the cabin may have an enclosed lavatory or a potty seat.
This turboprop's impressive performance is used for multiple missions, from executive charters and commuter flights to air cargo services and fractional ownership programs.
Not only does the PC-12 offer a range of 1,800 nautical miles, but it's able to make use of short runways not accessible by business jets, allowing you to fly directly into regional and executive airports across the country, or directly to your favorite Caribbean island from the South Florida area.
Request a free quote or call us directly at +1 (888) 987-5387 for pricing and availability on Pilatus PC-12s and similar turboprops near you.
Pilatus PC-12 Pricing & Performance
The cost to charter a Pilatus PC-12 starts at around $2,500 an hour*. Hourly charter rates do not include all taxes, fuel, and other fees. Charter costs will vary based year of make/model, schedule, routing, passenger & baggage totals, and other factors.
Year of Make: 1994 –
Cruise Speed: 328 mph
Range: 1,845 nautical miles
Seating: up to 8 passengers
Hourly Rate: $2,250 – $2,775*
Pilatus PC-12 Air Charter Services
The Pilatus PC-12 is the ideal charter plane for your next executive flight of golfing trip. For pricing & availability on private air charter services, call us directly at 1-888-987-5387.
---
* Average hourly rates will change based on make, model and year; amenities, routing and scheduling/availability, and do not include fuel, taxes, crew charges, ramp, hangar, FBO, overnights, daily minimums, taxes, international fees, catering, ground transport, or de-icing. For a free, all-inclusive quote, please call or email. Pictures are for example only. The age, color, interior layout, hourly rates, specifications, dimensions may all vary between aircraft.